A highly pathogenic avian flu is still present in New Hampshire. Here's what you need to know.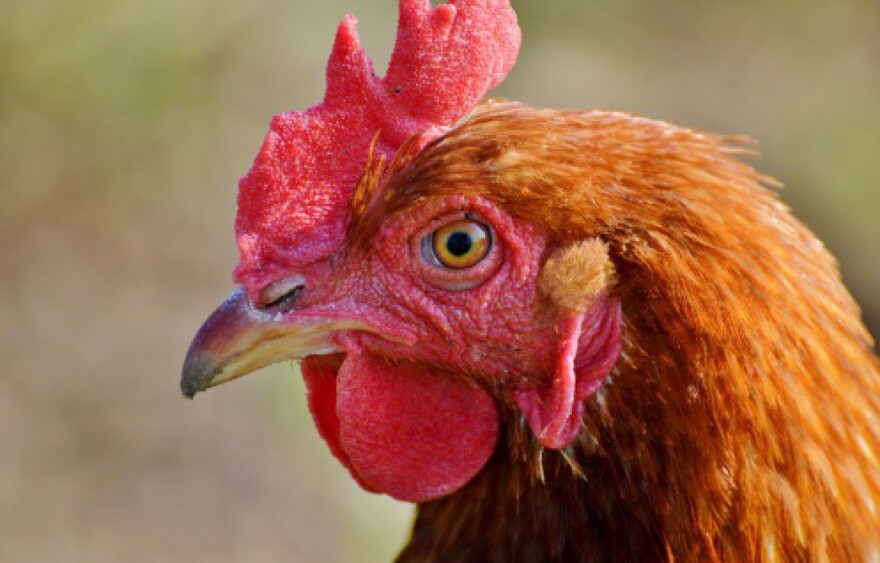 A strain of avian flu that is especially dangerous for birds is still present in New Hampshire almost a year after it was first detected.
State veterinarian Steve Crawford said this is the worst outbreak of highly pathogenic avian influenza in New England in his memory.
"Regionally it's been more impactful, I think, than anyone here recalls," he said. "And nationally the same."
There's been two cases of highly pathogenic avian flu in domestic flocks of birds in New Hampshire, Crawford said. According to data from the U.S. Department of Agriculture, it has been detected in 72 wild birds in the state since last January.
Last spring, officials were hopeful that summer weather would help stop the spread of the virus. But that didn't happen, Crawford said, and infections remained present, with an uptick in the fall.
The virus can have a profound impact on people raising chickens. If a bird becomes infected, the entire flock must be culled. And once positive cases are detected in one state, other states and countries can impose limitations on its birds, eggs and other products, Crawford said.
"There have been significant financial and logistical implications for a handful of flock owners in New Hampshire," he said, even though they haven't had infections in their flocks.
People who own and work with chickens and other birds should take precautions to keep them safe, like keeping flocks separated from wild birds, keeping them indoors or under a roof, and using a specific set of boots for walking near the birds that are washed after use. Washing hands before and after working with birds is also important, Crawford said.
Granite Staters who use a bird feeder should wash the feeder with a bleach solution often, said Jessica Carloni, Waterfowl Project Leader at the New Hampshire Department of Fish and Game. Hunters should wear protective equipment like rubber gloves when processing game, she said, and should use a stainless steel surface they can bleach to process birds.
It's rare for humans to catch avian flu, according to the Centers for Disease Control and Prevention. There's only been one recent reported human case of bird flu in a human, which happened last April. But people should avoid direct contact with wild birds and avoid unprotected contact with domestic birds that look sick or have died.
For those who must be around birds because of their job, protective equipment like gloves and an N95 respirator or well-fitting face mask help protect from infection. Hand washing, changing clothes after being around poultry and avoiding touching your face after contact with birds or contaminated surfaces can also help. More guidance is available here.