From the Border to the Basin, to the Cape and Islands, Radio Exchange Wraps Up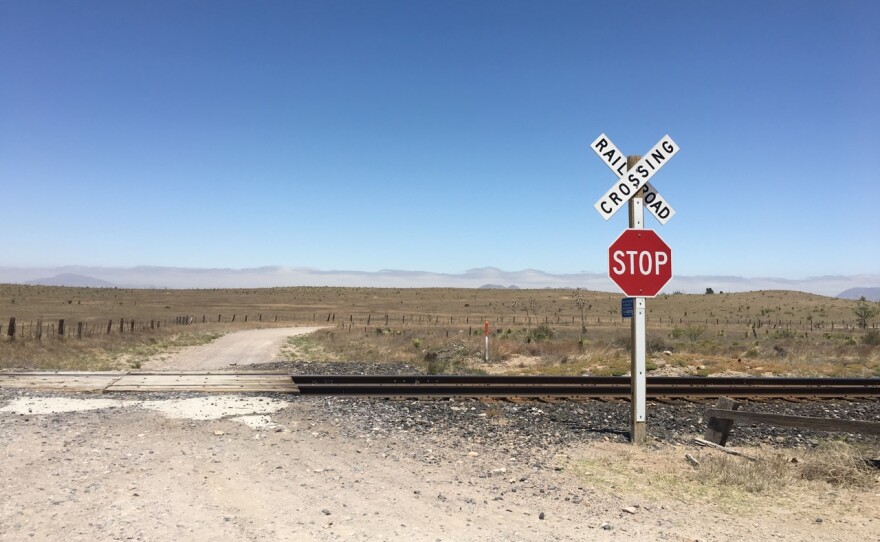 Our Marfa - Cape Cod radio exchange is coming to a finish.
S.Junker
Bottlecaps in the dirt parking lot of Marfa's Lost Horse Saloon
S.Junker
Cathedral Mountain rising over the high desert.
J.Junker
Cowboys wrangling year-old calves on the Poor Farm Ranch.
J.Junker
Here in Far West Texas, the radio sign-off is: "From the Border to the Basin, this is Radio for a Wide Range." Translation? From the U.S.-Mexico borderlands of the Rio Grande, to the Permian Basin (the vast oil-producing flatlands that stretch from Texas into New Mexico). And now, as we sign off on our first-of-its-kind Radio Exchange experiment, here are some last thoughts on the experience.
Travis Bubenik speaks with Steve Junker about his time in Marfa, on everything he didn't get a chance to explore, and on what he'll miss about West Texas:
Steve speaks with Travis about surviving rainy spring days in New England, and on a Texan's take on Cape Cod: