The Long Haul: The Future of New England's Fisheries
The Long Haul:
The Future of New England's Fisheries
WCAI takes an in-depth look at the current state and future prospects of New England's fisheries.
This 10-part series aired July 8th - 19, 2013. On this page we have gathered together all the radio and online reporting.
Want to see how the coverage looked as it came out, day-by-day? The original feed is here.
WCAI's series The Long Haul was awarded Best News Series 2014, region 10, by the Edward R. Murrow Awards.
*December 4, 2014: WCAI is proud to present The Long Haul now as a book.  Find out more about the book here.*
---
Part 1: New England's Fishermen Face a Challenge in Every Direction 
(audio + story)
New England's groundfishing is at a crossroads. Starting at a dock in New Bedford harbor, WCAI's Steve Junker looks at where we are now, and what it says about where we might be headed.
Where Fishing Happens: Our Map
Sometimes it's hard to see the big picture. Here's an interactive map showing major fishing ports, fishing grounds, science and regulatory centers, and more.
Fishery Regulations: The Double-Edged Sword of a Vague Federal Mandate
A discussion on Living Lab with Heather Goldstone: John Bullard, Northeast Regional Administrator for the National Marine Fishery Service, and Tom Nies, Executive Director of the New England Fishery Management Council, discuss the practical implications of the Magnuson-Stevens Fishery Conservation and Management Act of 1976. That law lays out the need for management to protect marine resources, and stipulates ten national standards against which all regulations must be assessed.
---
Part 2: Cooperative Research Improves Fishery Science and Relationships 
(audio + story)
The federal law that mandates fishery management says rules should be based on the "best scientific information available." Government scientists say that's what they're providing, but some fisherman see it differently. As WCAI's Heather Goldstone reports, tensions between fishermen and scientists aren't just unpleasant, they actually affect the quality of science and how fisheries are managed.
Best Science a Moving Target for Fisheries Managers
What makes one piece of scientific information better than another? And who's to judge? An in-depth discussion on Living Lab Radio.
---
Part 3: Dwindling Baitfish Stocks Worry Fishermen and Regulators 
(audio + story)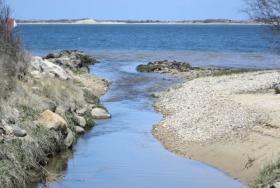 When it comes to commercial fishing, the little fish are just as important as the big ones. It's the baitfish—smaller species like river herring and Atlantic herring—that help support the entire commercial fishing industry. But, as WCAI's Elspeth Hay reports, the stocks of baitfish are dwindling. And if stocks drop further, the concern is that fishermen could be without bait, and many bigger fish won't have enough to eat in the wild.
Get Social With Fishing
Social media provides fishermen scientists, enthusiasts, chefs and anyone who loves or wants to learn about fishing a whole new way to connect.
Herring: Small But Important
A discussion on The Point with Mindy Todd: Herring are an important food source for cod, bluefin tuna and striped bass. They're a key species in our regional ecosystem. We hear from citizens who dedicate time to protecting the rivers and ponds these fish spawn in.
Little Fish: Food for People or for Fish Farms?
A discussion on The Point with Mindy Todd: With high demand for predator species like tuna and salmon, wealthy nations like the U.S. convert "reduction" species such as anchovies, mackerel, and sardines into feed for salmon and other farmed animals – even though these overlooked fish are packed with health-boosting Omega-3 fatty acids and could feed millions. Andy Sharpless, Author and CEO of OCEANA talks about his book "The Perfect Protein: The Fish Lover's Guide to Saving the Oceans and Feeding the World."
---
VIDEO: Who's Who in New England's Fisheries 
(special content)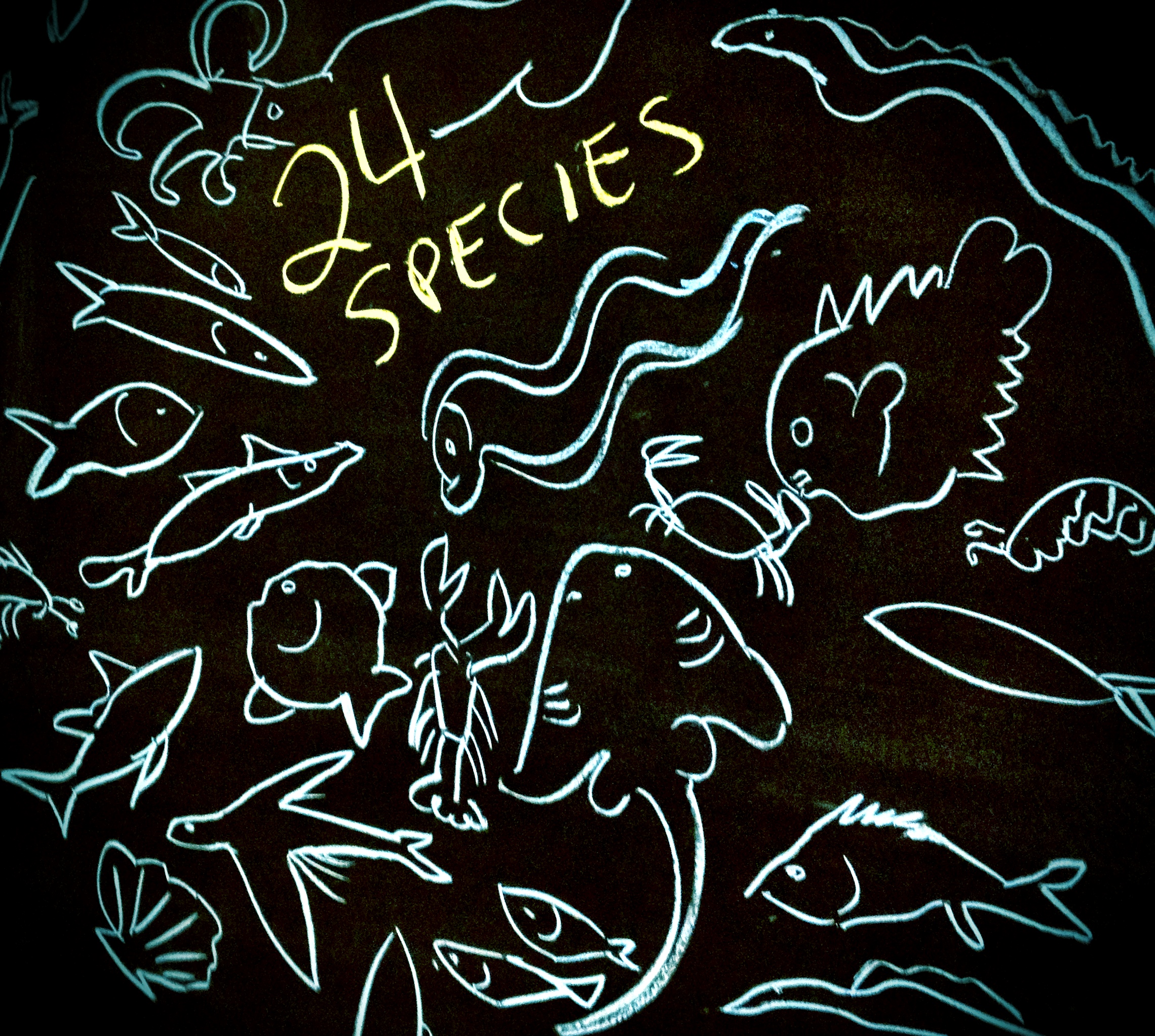 Trying to keep track of Who's Who when it comes to New England's Fisheries can be very confusing. In an attempt to clear up some of the confusion, we produced a 4-minute Video Guide to the Players. It's high-speed blitz of chalkboard illustration - check it out.
---
Part 4: Protected Seals Raise Many Questions 
(audio + story)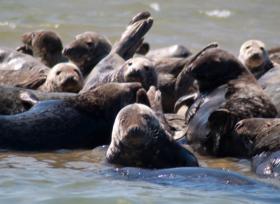 As the fishing industry deals with low fish stocks and increased regulations, fishermen are increasingly voicing complaints about some of their natural competition -- the seals. Seals are federally protected, and their numbers have been steadily rebounding, with many thousands now living in local waters year-round. They've become a major tourist attraction, but as WCAI's Brian Morris reports, local fishermen see the seals as just another threat to their livelihoods.
Seals, Sharks, Fish, and Humans
A discussion on The Point with Mindy Todd: Along the Cape and Islands, the seal population has grown over the past decade. What does it mean for fisherman, beach goers and municipalities to live with rebounding populations of these marine mammals? Mindy Todd talks with Andrea Bogolomi of the North Atlantic Seal Consortium, Greg Skomal, marine biologist and shark expert with the Massachusetts Division of Marine Fisheries, and Dawson Farber, Natural Resources Manager and Harbormaster for the town of Orleans.
---
Part 5: Combatting the Sea of Debris 
(audio + story)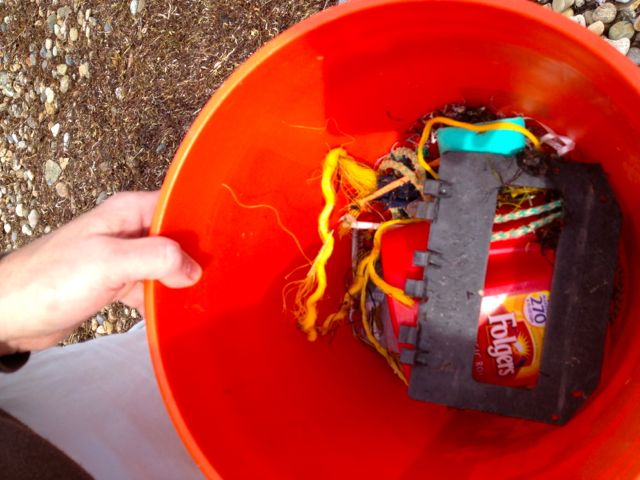 One of the many challenges the fishing industry faces involves lost gear and what's called marine debris. Traps go missing, ropes get cut, and nets become lost -- all of which costs the industry money. But as WCAI's Sean Corcoran reports, the troubles don't end there because most marine debris never really goes away. It just gets smaller and smaller.
Top Ten Items found During 2012 Coastal Clean-up
Each year, The Ocean Conservancy, an environmental organization, hosts an international coastal clean-up. During the 2012 clean-up, more than 10 million pounds of debris was collected. Check out the top items found.
Keeping it Clean with Jeff Brodeur
Jeff Brodeur is a communications and outreach specialist with the Woods Hole Sea Grant program, and runs many beach clean ups based around marine debris and plastic pollution. We asked Brodeur about his work with marine debris, and how he found himself working for Sea Grant.
---
Part 6:  Not Just Fun, Recreational Fishing a Big Business for Massachusetts 
(audio + story)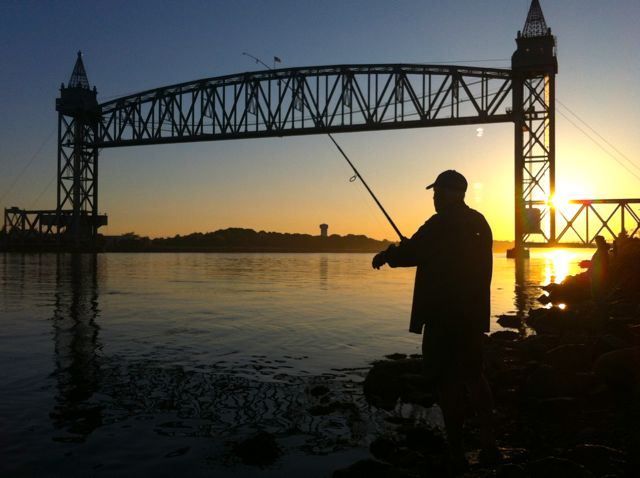 Here's a look at that other fishing business in Massachusetts, the one taking place every summer day just at the end of the dock: recreational fishing. As WCAI's Steve Junker reports, recreational fishing enriches the lives of those who pursue it, it contributes to the local economy, but it's not without controversy.
A Gallery of New England's Saltwater Fish
Which fish are commonly caught in New England? Here are some of the ones you're most likely to come across.
---
ONLINE SURVEY: What Should the Future of the Fisheries Look Like? 
(special content)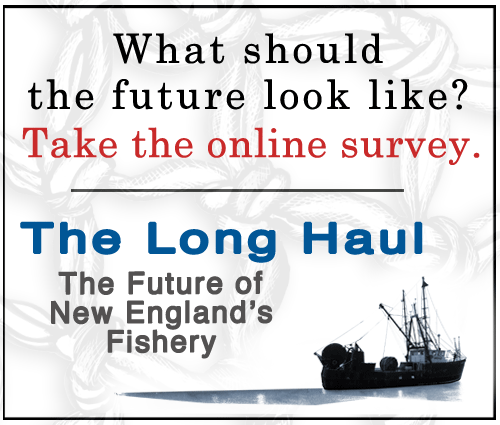 As we began our coverage of New England's fisheries, we asked listeners and online visitors to take a moment to share their thoughts on the outlook on fishing. Specifically, our survey asked: "What Do New England's Fisheries Mean to You?"
What did we find? For all the conflict and controversy with the fishing industry, the poll results showed a notable level of agreement.
---
Part 7:  Investigating Fish Contamination Leads to Questions About Genetics 
(audio + story)
The benefits of sea food are well known. Omega 3s from fish are good for metabolism, while fish oil is thought to help with inflammation in the body. But consumption of certain species of fish can pose health risks. As WCAI's Sean Corcoran reports, many local fish species retain toxic substances, and it's an issue people need to pay attention to in order to stay healthy.
For Fishing Families, Hard Work, Hard Choices
Often what gets left out in discussions of fishing are the families that fishermen leave onshore. The spouse and children, as much as the fishermen themselves, are shaped by an all-consuming job that abounds in uncertainty and risk. We profile Shannon Eldredge, who grew up with a fisherman father.
---
Part 8: Climate Change Forces Reevaluation of Fishery Management 
(audio + story)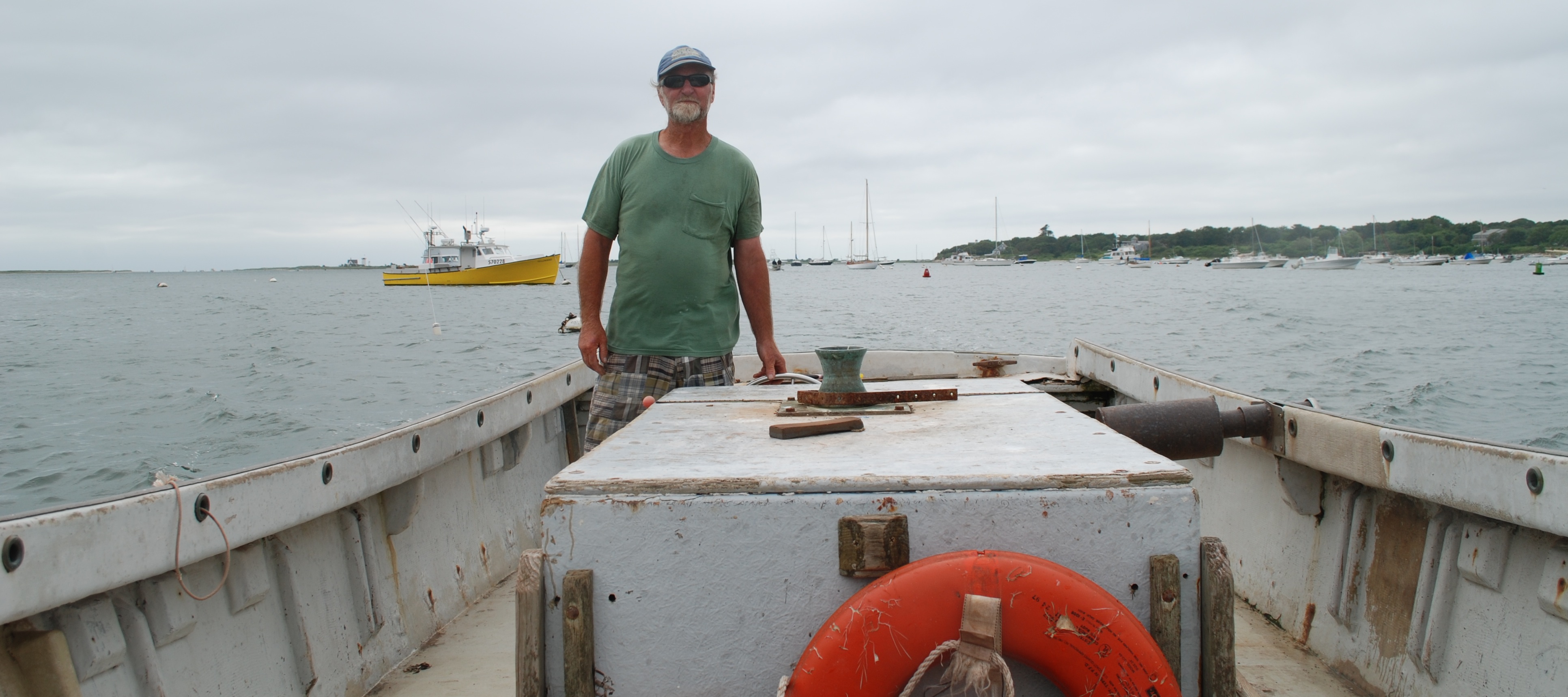 A look at the impacts of climate change. For decades, fishery management has focused almost exclusively on the need to restrict fishing. But, as WCAI's Heather Goldstone reports, environmental changes are forcing fishermen and regulators to reevaluate their traditional practices.
Fishery Smackdown: Cod vs. Croaker 
As water temperatures rise and southern species become more common in New England's waters, there's the question of whether they could replace the region's iconic cod - ecologically, economically, and culturally. Atlantic croaker is one such interloper.
Climate Change's Impact on Ocean Chemistry Has Far Reaching Effects
A discussion on The Point with Mindy Todd: Climate change has the potential to alter the global water cycle and the marine food chain, by changing the chemistry of the ocean. These changes are part of the numerous impacts of our changing climate, including the well-known rising temperatures and sea levels, and extreme weather events. Two ocean chemists discuss how changes in ocean salinity and ocean acidification will impact not just marine organisms but also humans - even those living far away from the coasts.
---
Part 9:  Aquaculture on the Rise Across the Cape and Islands 
(audio + story)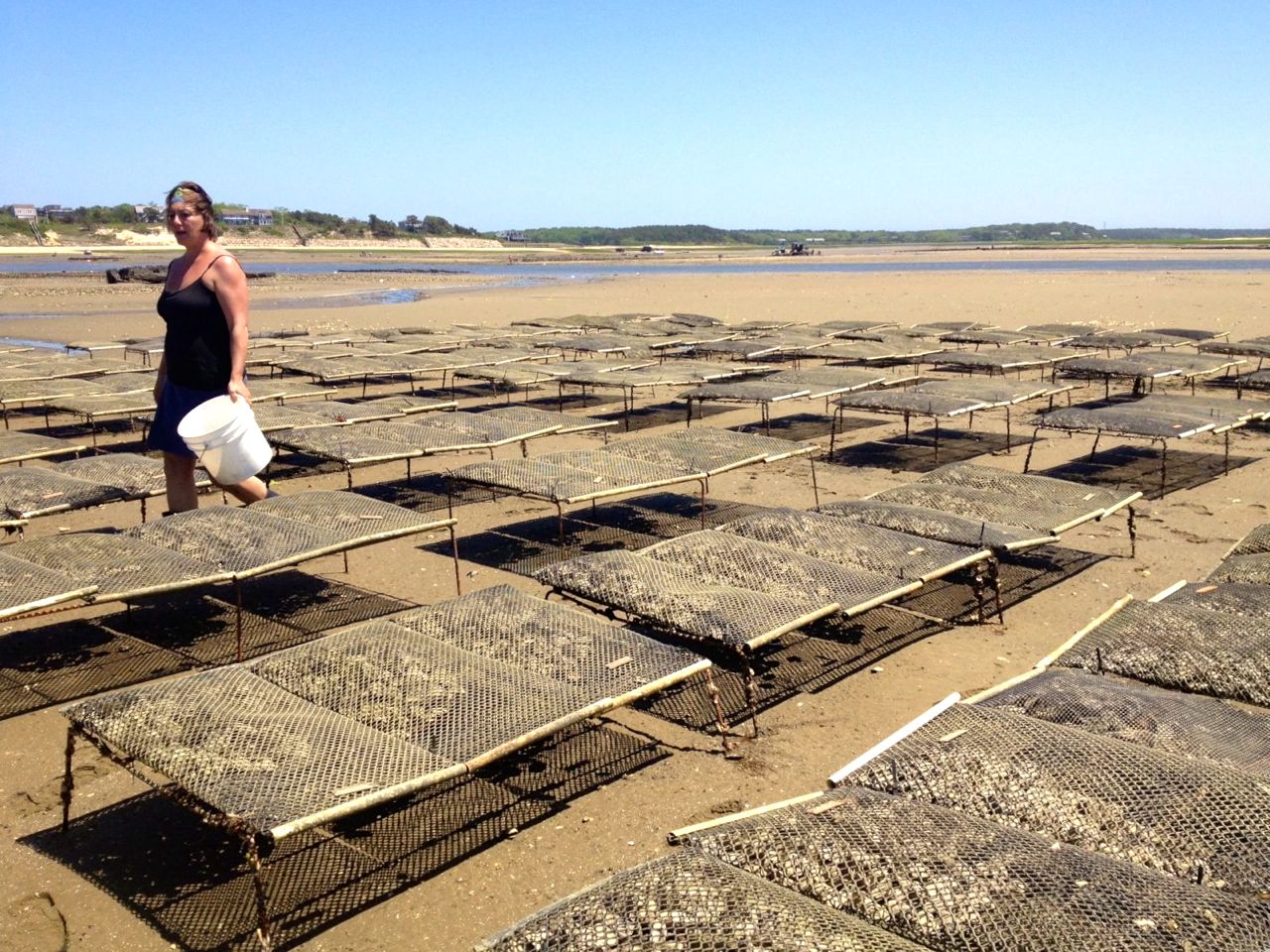 As the people who work the sea for food face growing challenges – such as fewer fish to catch and more stringent regulations – shellfish farming is flourishing. It's commonly called aquaculture, and while it surely has pitfalls, more and more people are entering the business and making a decent living at it. Demand is high, and prices are relatively stable. As WCAI's Brian Morris reports, Wellfleet in particular is known as a hotbed for oyster farming, and the shellfish growing areas along the town's inner shoreline continue to be productive.
Aquaculture: How's It Growing?
A discussion on The Point with Mindy Todd: as many wild fish stocks are dwindling what are the prospects for aquaculture? Could it be a sustainable option for ensuring an important protein source into the future? Mindy Todd leads a discussion of the economic, health, and environmental ramifications of cultivated fin fish and shellfish on both a global and local scale. Guests are Hauke Kite-Powell, Research Specialist at the Marine Policy Center at the Woods Hole Oceanographic Institution and Josh Reitsma, Marine Program Specialist at Cape Cod Cooperative Extension.

How Technological Innovation is Changing Fishing
Innovation is a relative term. It all depends on where you're starting from. Here are three examples of innovation from New England's diverse fisheries.
---
Part 10:  Shared Hopes for Our Fisheries' Future 
(audio + story)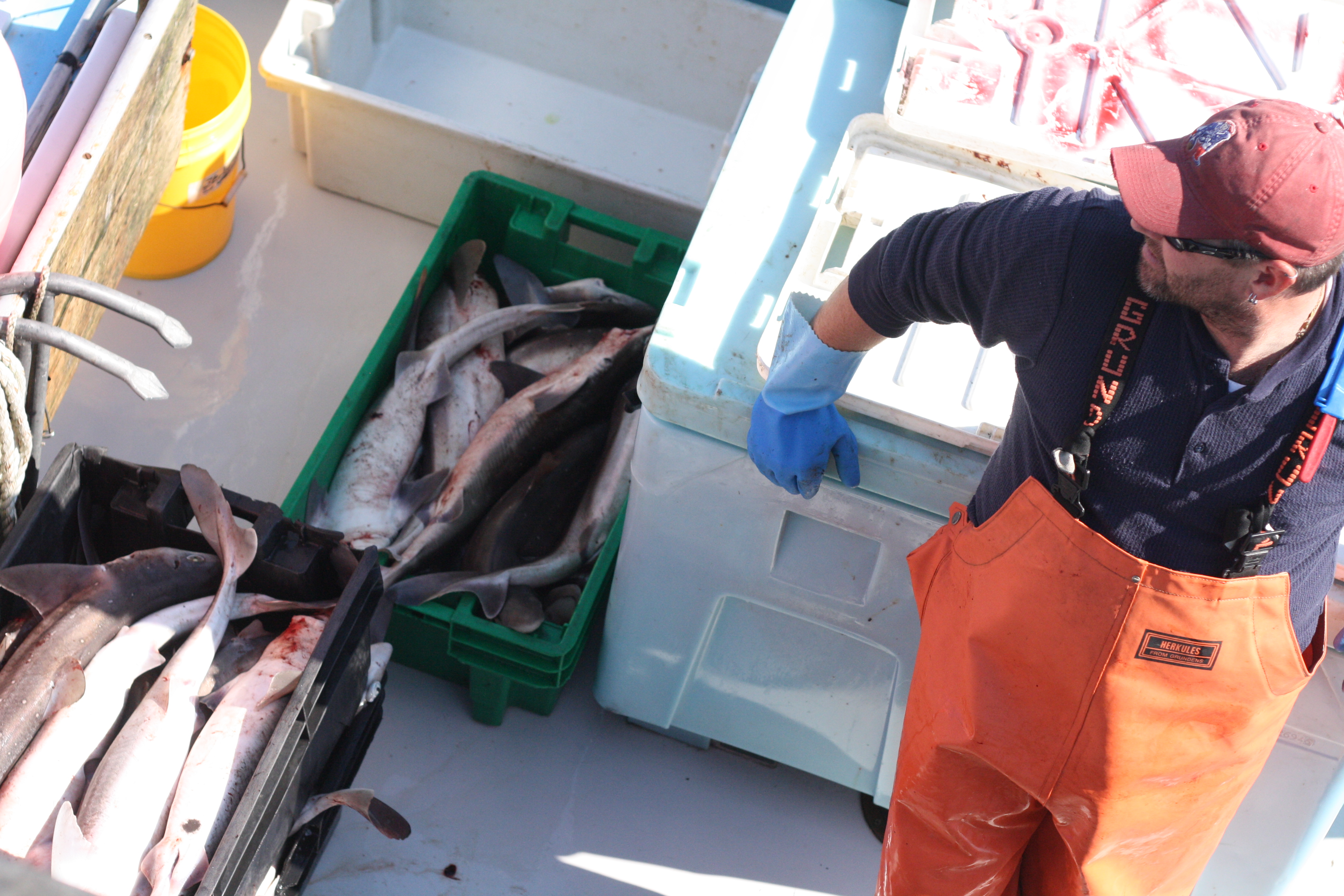 As fishing areas close in the face of dwindling stocks, we look at what the hopes are among fishing folks for the future. In some areas -- such as lobsters, scallops and striped bass -- there are success stories that can be looked at to determine what is going right. But other areas of the sea are closed, and, as WCAI's Elspeth Hay reports, some wonder if those areas will stay that way.
Local Skate Abundant - But Will Consumers Buy it?
Locals used to call skate a trash fish. But in Asia and Europe, it's considered a delicacy. And these days, it's what many local fishermen are catching. As groundfish landings decline, skate is an increasingly important piece in the puzzle that makes up the local fishery. But can consumers learn to appreciate this under-utilized fish?
---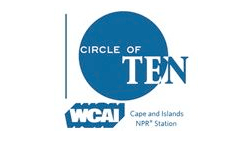 Our series The Long Haul is made possible with support from the Circle of Ten, ten local businesses supporting local programming on WCAI.