Mystery of the Missing Seahorse: Playground Fish Feared Stolen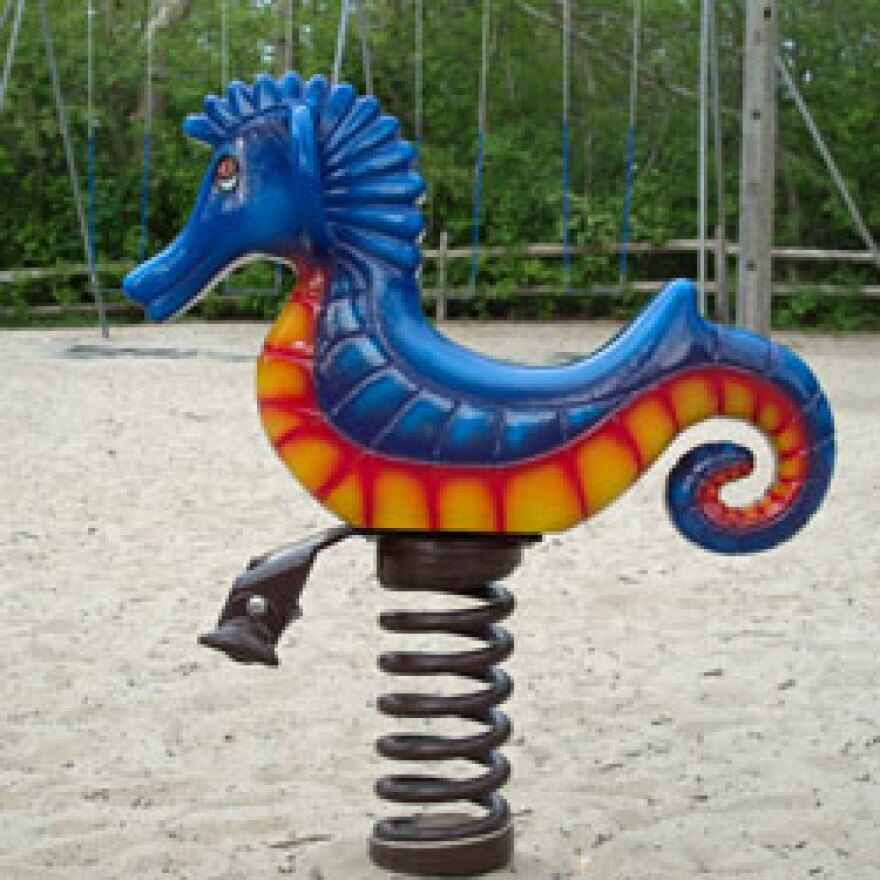 A popular playground toy – a brightly-colored blue, orange and yellow-colored seahorse – has gone missing from a Dennis park where it was to be reinstalled after a renovation.
"We had to take it out of the ground to make room for the equipment," said resident Jeni Landers, who teamed up with other moms to renovate the park. "We had put it to the back of the playground. It was extremely heavy. The base was all covered in cement because obviously it had been installed in the ground."
The seahorse was taken from its spot under a heavy black mat along the side of the playground fence, she said, sometime between May 1 and 6. Who took it, why they took it, and how they did it are all mysteries.
"It was extremely heavy," Landers said. "I never in a million years thought anybody would be able to move that thing out of here. I had four guys down here one day trying to move it so we could reinstall it and they couldn't do it," she said. "Whoever took it must have had a lot of people or some equipment, a truck to move it away … All that's left is some pieces of cement from the base of it."
The park is located across from Dennis Public Market at the corner of Nobscusset and New Boston Roads. Local moms and the Dennis Village Improvement Society raised about $60,000 to renovate the park, and they were nearing the end of the 2-year project when the seahorse disappeared.
"I'm trying to remain optimistic that someone's going to hear this story and realize that it was a mistake and return it," she said. "And that's all we're looking for no questions asked, no issues, no problems. Please just bring the seahorse back to the playground."
Dennis resident Annette Contonio says her children, Luke and Ella, are hoping to ride the seahorse once again.

"So much work has gone into this playground," she said, "and we spent many hours to fundraise, to improve this playground. And … that someone just walked away with it is really upsetting to the community."
With a missing spot in their playground – an area reserved for a spring-based, bright blue seahorse – Landers and other supporters have launched a GoFundMe page on the web, just in case they have to buy a new one. So far they're nearly halfway to their goal of just under 1,700 dollars. But ideally, they'd just like to have their seahorse back, no questions asked.