Cape Cod county commissioners protest radioactive water dump at Pilgrim nuclear station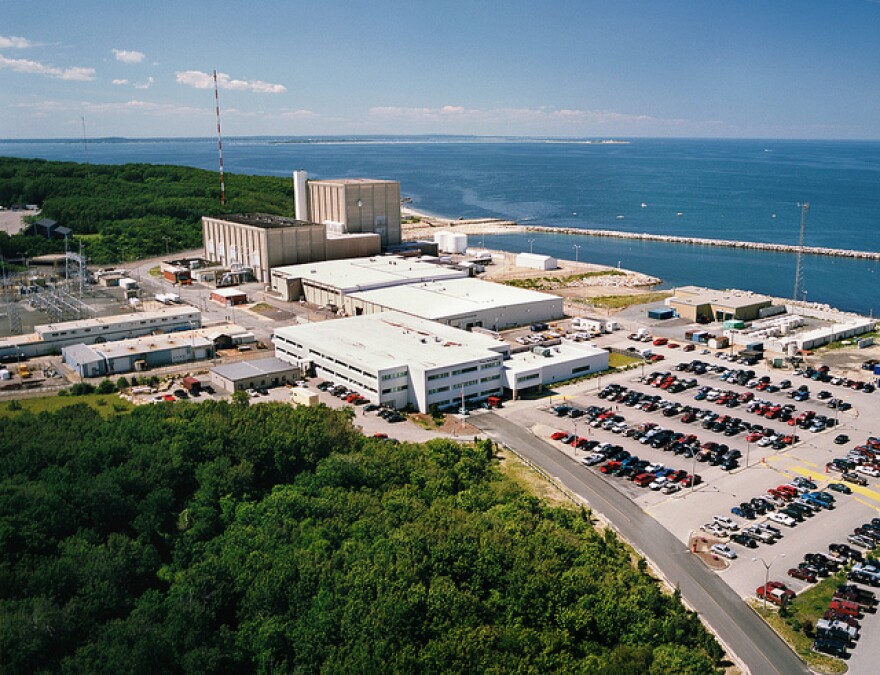 Barnstable County Commissioners are urging state lawmakers to ban the dumping of radioactive water into local, coastal waters.
The Commissioners voted unanimously Thursday to send a letter to state officials opposing the disposal of radioactive water from Pilgrim nuclear power station into Cape Cod Bay.
The commissioners argues that there could be devastating long-term impacts to the coastal environment as well as to public health, as well as economic disruptions.
The now-shuttered Plymouth plant holds about 1 million gallons of the water from its reactor and cooling system. Holtec — the company decommissioning the plant — had planned to discharge the water into the Bay, but now say they won't do that until at least the end of this year. That's after considerable public backlash.
During the commission meeting Thursday, Commissioner Sheila Lyons said that radioactive water should not be dumped into Massachusetts coastal waters, ever.
"I'm really appalled that this has happened in the past," Lyons said. "Their argument is that it's been allowed before, but that doesn't mean that it's a good law, and we want the law changed and we want it enforced."
Commercial shellfishermen in the region have also criticized Holtec's plan, and Commissioner Ron Bergstrom seemed to be listening.
"You can't argue that the perception that there will be nuclear-infused water dumped into Cape Cod Bay isn't going to have an effect on people's attitude toward the beaches, toward swimming, toward recreating," Bergrstrom said. "The potential economic damage done to the Cape and South Shore could be enormous."
Federal lawmakers including senators Ed Markey and Elizabeth Warren have called on Holtec not to dump the water into the Bay, but instead, ship the waste off-site.
Holtec has said that it is considering a number of alternatives to discharging the water in Cape Cod Bay, and says they will include the public in any decision.