Holtec Tentatively Approved to Buy Pilgrim Nuclear Power Station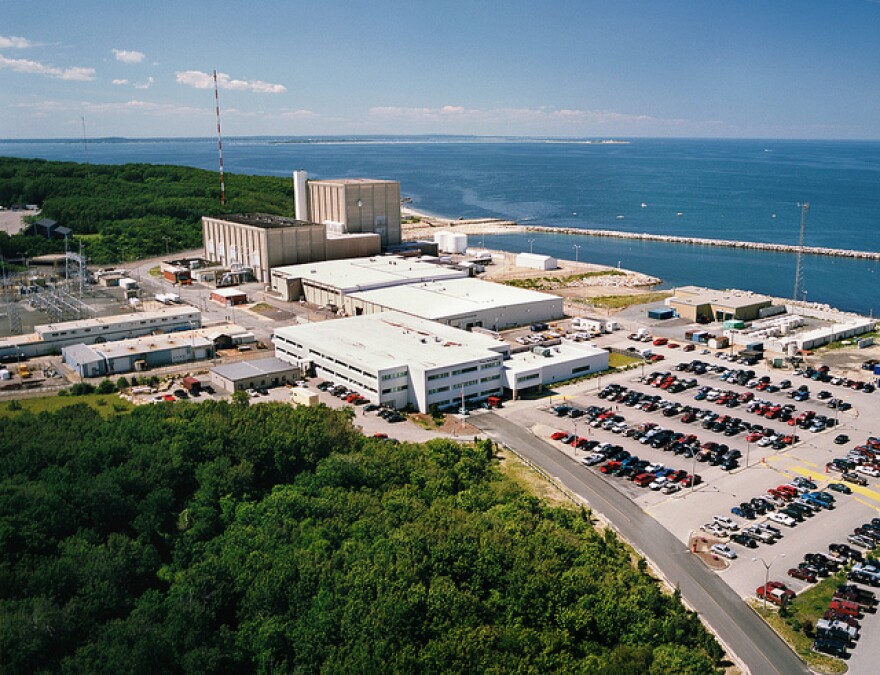 The federal Nuclear Regulatory Commission announced it is approaching a decision on the Pilgrim Nuclear Powerplant license transfer, and that it could happen as early as next week.
The staff of the Commission has tentatively given the go-ahead to allow the current plant owner Entergy to transfer the power station to decommissioning company Holtec. Holtec is known for making materials that decommission nuclear power plants, but nuclear watchdogs have raised concerns about the company's ability to fully decommission a plant.
The NRC staff gave its decision with one condition - that the Commission can wait up to five business days before officially approving the license transfer. Commission spokesman Neil Sheehan said this is to allow consideration of two hearings on the matter.
"There are two pending hearing requests on the license transfer application, one from the state, one from the Pilgrim Watch organization, and so those are pending before the Commission," Sheehan said. "But before the staff goes ahead and issues a decision on the license transfer, it wants to give the Commission an opportunity to weigh in."
In the past few weeks, the state's attorney general, state politicians and nuclear watchdogs have attempted to intervene in the license transfer, asking for more information about Holtec's qualifications and attemping to bring Holtec to the table to negotiate terms.
Earlier this month, the Nuclear Decommissioning Citizens Advisory Board raised concerns over Holtec's refusal to negotiate any terms with the town of Plymouth, such as what they plan to do with the 1,600 acres of land of the plant's campus. Chairman of the Advisory Board Sean Mullin has likened the move to "buying a house before seeing what's inside."
Holtec has said it would discuss those terms once the license transfer has been finalized.