Federal Government Officially Approves Pilgrim Sale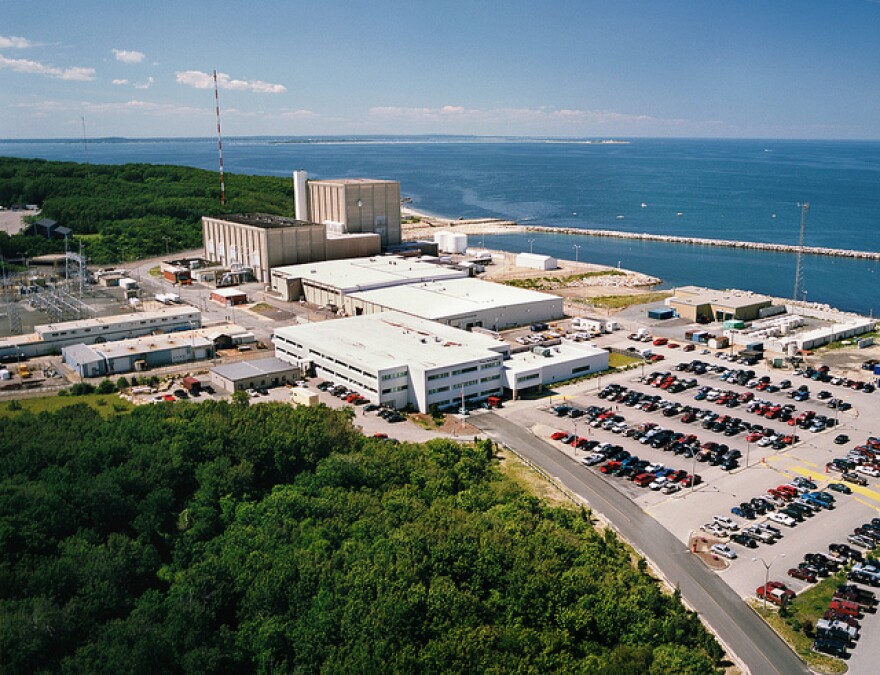 Nuclear decommissioning company Holtec has officially been approved to take over the license for Pilgrim Nuclear Power Station in Plymouth. The decision comes amid a flurry of concern from nuclear watchdogs over the company's financial stability and their ability to decommission the plant safely. Two hearing requests were made to the Nuclear Regulatory Commission (NRC) to look into Holtec's history, one from watchdog group Pilgrim Watch, and another from State Attorney General Maura Healey's office. The Commission decided to forgo both hearings.

"It's an automatic stamp from the NRC, listening to one side, industry side, and not listening to the state that will live with whether the decommissioning is done properly or not," Mary Lampert, director of Pilgrim Watch said.
Holtec submitted a request to take over Pilgrim's license from current owner, Entergy in November of last year. Since then, groups like the Nuclear Decommissioning Citizens Advisory Panel, a citizens watchdog group based in Plymouth, has been calling for reassurances from Holtec that they will be able to clean up the site and that they will turn it back over to the town. Holtec has refused to negotiate ahead of the sale.
"How do we assure that they can do what they said they're going to do? How do we continue to fund the town of Plymouth, because it is now a de-facto nuclear waste site, with no exit strategy from the federal government," Sean Mullin, chairman of the Advisory Panel said.
Holtec has stated that it would negotiate these terms after the license transfer was approved, but Mullin was skeptical.
"They are under no burden now, none whatsoever, to negotiate with either the Commonwealth or with the town of Plymouth, because they've received the license transfer approval that they need," he said.
Pilgrim Watch will be looking to file a request to stay the license transfer again in the next ten days, but it is unlikely it will be granted.
State officials have bills in progress that could protect Plymouth - from an emergency planning bill that could offer funds for cleanup, to a bill that would require Holtec to put aside additional money to the state that could also be used for decommissioning. State senator for the Cape and Islands Julian Cyr has proposed a bill that would require regular oversight of Holtec as it decommissions - something that currently isn't required.

"We need to pass legislation to make sure that assessments on nuclear powerplants continue in massachusetts while they are decommissioning. Now that the license is transferred to Holtec, Holtec is under no obligation to continue to pay for vital health and safety activities," Cyr said.

Pilgrim will be one of the first nuclear powerplants Holtec will fully decommission, after the Oyster Creek station in New Jersey and the Indian Point station in New York.